Professional Carpet Repair Services in Maroochydore, QLD
Invisible Carpet Repair Maroochydore is a team of highly skilled and experienced professionals who provide a premium carpet repair service to customers in Maroochydore City and its suburbs in QLD, Australia. Our services range from repairing holes and pet damage to stretching and relaying old carpets. We offer tailored services to cater to your specific needs.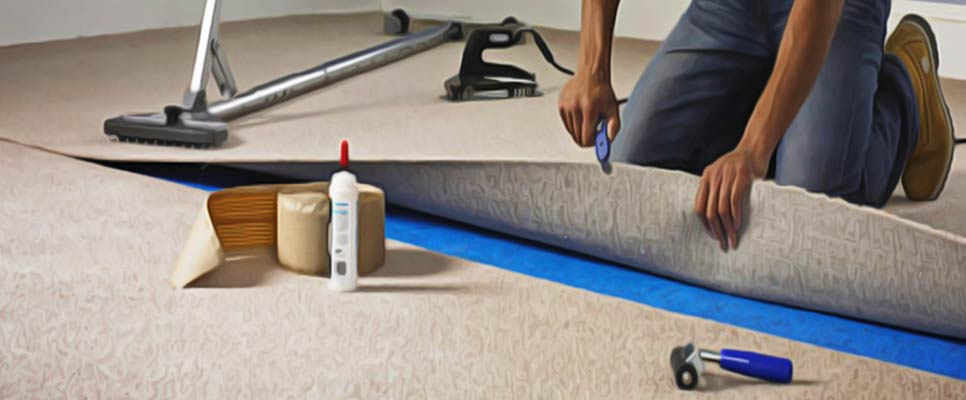 Carpet Repair Services: Do I Need Spare Carpet Pieces?
We do not carry any spare carpet pieces for repair and patching. However, we can prepare a carpet piece from your carpet corners or if you have some extra carpets. Our belief in invisible carpet repair means that we do not carry pieces that do not match the size, color, design, or pattern of your carpet. If the carpet piece required for repair and patching is not available to customers, we cannot proceed with the work.
Why are Carpet Repair Services Essential?
Carpet repair services are essential to maintain the longevity and appearance of your expensive and antique carpets. Attempting to repair them yourself can lead to more damage. Professional repair services not only offer extra durability to your carpets, but they also provide precise and quick solutions to any damage. They take care of repairing stubborn holes, mending torn carpets, and dealing with stretching and relaying. Hiring professionals can make the process painless and uncomplicated, providing you with seamless and unnoticeable results.
Carpet Repair Services We Offer in Maroochydore and its Suburbs
Invisible Carpet Repair Maroochydore offers a range of carpet repair services to cater to your specific needs. We provide services such as carpet burn restoration, carpet restretching, carpet patching, carpet seam repairs, carpet dyeing, carpet hole fixing, carpet joints and splits, and pet damage carpet repairs. Our team of experts specializes in repairing carpet seams, restoring carpet holes, repairing fire and smoke spots, and removing pet hair from carpets. We also offer carpet stretching and tightening to get your carpets looking brand new again.
Carpet Patch Repair Maroochydore Service
Our skilled professionals can make your carpets look as good as new with our carpet patch repair service. We meticulously trim the damaged area or obtain a matching patch from the market to provide seamless and unnoticeable results.
Carpet Seams Repair Maroochydore
Our team of experts specializes in repairing carpet seams, and we ensure that you receive the best possible service without breaking the bank.
Carpet Hole Repair in Maroochydore
Carpet holes can be a headache for homeowners, but our professionals can restore your carpets to their former glory with our top-quality carpet hole repair service. We guarantee that you won't even be able to tell where the damage was before.
Repair Carpet Fire & Smoke Spots
Our carpet repair specialists are here to help you remove fire and smoke spots from your carpets. We will ensure that your carpets are restored to their original condition with our professional repair services.
Carpet Stretching And Tightening in Maroochydore
Our team of professionals is equipped with the latest techniques to get your carpets looking as good as new. We take pride in delivering flawless results with our carpet stretching and tightening service.
Carpet Pet Damage Repair Services in Maroochydore
Our professionals are skilled in repairing pet damage to carpets and can make your carpets look brand new again. We understand that pets are part of the family, but they can cause damage to your carpets.
Carpet Pet Hair Removal Services in Maroochydore
Our carpet pet hair removal service can help you eliminate pet hair from your carpets quickly and efficiently. We guarantee that your carpets will be left hygienic and clean.
Fix Carpet Burns in Maroochydore
Our carpet repair specialists inspect the burnt area and arrange for the patch accordingly. We will also glue up the patch as per the requirement to provide the best possible results, whether the burn was intentional or accidental.
Knowing When to Call in Professionals for Your Carpet: Signs and Symptoms
Carpets can be a cozy and luxurious addition to any home, but they also require maintenance to keep them looking their best. Unfortunately, many people don't realize when their carpets need attention until it's too late, leaving them in need of repair. Here are some key signs and symptoms to look for to determine when it's time to call in carpet repair professionals.
Improper Installation: If your carpet wasn't installed correctly, it can lead to wrinkles, bulges, or other damage.
Worn-Out Carpets: Over time, carpets can become threadbare, losing their luster and color.
Cuts and Opened Sides: Carpet edges can fray or come undone, leading to damage that requires repair.
Burns from Irons, Cigarettes, or Candles: Accidents happen, and burns on your carpet can be difficult to fix without professional help.
Pet Damage: Scratching, chewing, and other pet-related damage can be frustrating and challenging to fix.
Seam Splits: When carpets are joined together, the seams can sometimes come undone, requiring repair.
Wrinkles in Carpets: Improper stretching or installation can lead to wrinkles in your carpet.
Holes in Carpets: Accidents happen, and holes in your carpet can be frustrating and challenging to fix.
Permanent Dents and Stains: Heavy furniture or other objects can leave permanent dents or stains in your carpet.
24/7 Carpet Repair Services: Get Your Carpets Fixed Anytime, Anywhere
If you're in need of reliable carpet repair services, look no further than our local team. We cover all corners of Maroochydore and its suburbs, and our 24/7 availability means you're never far from help. Whether you're dealing with pet damage, burns, or other issues, our team has the expertise to restore your carpet to its former glory. Don't wait until it's too late – contact us today to discuss your carpet repair needs or schedule an appointment.
We Also Provide the Same Day Services in Nearby Suburbs
About Maroochydore
Maroochydore is a coastal town in Queensland, Australia's Sunshine Coast Region. Surveyor Thomas O'Connor subdivided the Cotton Tree reserve into the town in 1903. The property was purchased from William Pettigrew, who operated a timber depot on what is now Wharf Street.
Postcode: 4558
Latitude: -26.6553916
Longitude: 153.0619362