Top-Notch Carpet Repair Services in Narangba, Australia
If you're looking for a professional carpet repair service in Narangba City, QLD, Australia, Invisible Carpet Repair Narangba is here to cater to all your carpet repair needs. Our team of experts specializes in repairing all types of carpet damage, from holes and pet damage to old carpets that need stretching and relaying. We offer a wide range of services that are tailored to suit your requirements.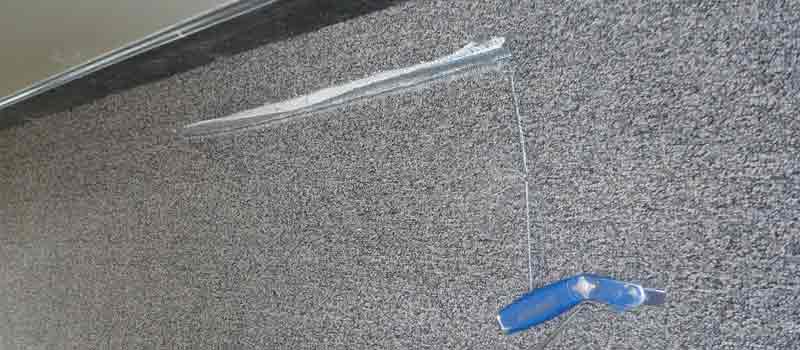 Carpet Repair: Do You Need a Spare Piece of the Same Carpet?
One of the frequently asked questions we receive is whether customers need to provide a spare piece of the same carpet for the repair. We do not carry any carpet pieces for repair and patching, as we are a prime believer in invisible carpet repair. However, we can prepare a carpet piece from your carpet corners or if you have extra carpets. We do not proceed with the work if the carpet piece required for repair and patching is not available to customers.
Why Carpet Repair Services are Essential?
If you own an expensive and antique carpet, it's vital to look after it to ensure its longevity. Carpet repair is the first step towards extra durability, and professionals are skilled to handle carpet damage with precision. Our trained and certified specialists are equipped with quick tricks to get any type of damage sorted. From dealing with stubborn holes to mending your torn carpets, you can get any service with just one phone call. Hiring a professional allows you to stay relaxed and delivers you with the absolute invisible aftermath of repairing the damaged carpet.
Carpet Repair Services We Offer in Narangba and its Suburbs
We offer a comprehensive range of carpet repair services in Narangba and its suburbs. Our team of experts can solve all types of carpet damage, and people from all over Narangba book us for their different carpet repair needs. Some of our services include carpet burn restoration, carpet restretching, carpet patching, carpet seam repairs, carpet dyeing, carpet hole fixing, carpet joints and splits, and pet damage carpet repairs.
Our Carpet Repair Services in Narangba
Carpet Patch Repair Narangba Service: Our skilled professionals can make your carpets look as good as new with our carpet patch repair service. We meticulously trim the damaged area or obtain a matching patch from the market to provide seamless and unnoticeable results.
Carpet Seams Repair Narangba: Our team of experts specializes in repairing carpet seams, and we ensure that you receive the best possible service without breaking the bank.
Carpet Hole Repair in Narangba: Carpet holes can be a headache for homeowners, but don't worry! Our professionals can restore your carpets to their former glory with our top-quality carpet hole repair service. We guarantee that you won't even be able to tell where the damage was before.
Repair Carpet Fire & Smoke Spots: Fire and smoke spots can be challenging to remove from carpets, but our carpet repair specialists are here to help. We will ensure that your carpets are restored to their original condition with our professional repair services.
Carpet Stretching and Tightening in Narangba: Carpet stretching and tightening can be a daunting task for many, but our team of professionals is equipped with the latest techniques to get your carpets looking as good as new. We take pride in delivering flawless results.
Carpet Pet Damage Repair Services in Narangba: Pets are part of the family, but they can cause damage to your carpets. Our team of professionals is skilled in repairing pet damage to carpets and can make your carpets look brand new again.
Carpet Pet Hair Removal Services in Narangba: Pet hair can be challenging to remove from carpets, but our carpet pet hair removal service can help you eliminate this problem quickly and efficiently. We guarantee that your carpets will be left hygienic and clean.
Signs Your Carpet Needs Professional Attention
Carpet maintenance is often overlooked until it's too late. Damage can occur without you even realizing it. So, it's important to know the signs that indicate it's time to call in the professionals for carpet repair. Here are some key signs to look out for:
Improper Installation
Worn-Out Carpets
Cuts and Opened Sides
Burns from Irons, Cigarettes, or Candles
Damage from Pets Chewing or Scratching
Seam Splits
Wrinkles in Carpets
Holes in Carpets
Permanent Dents and Stains
24/7 Availability for Carpet Repair Services
Are you in need of reliable carpet repair services in Narangba or its suburbs? Look no further than our team of experts. We cover all corners of the city and provide the best carpet restoration services in the business. With our 24/7 availability, you can easily find "carpet repair near me" and book a service at any time. Whether you need carpet repairs in the north, south, east, or west of Narangba, we're here to help. Contact us today to discuss your carpet repair needs or schedule an appointment.
We Also Provide the Same Day Services in Nearby Suburbs
About Narangba
Narangba is a town and suburb in Queensland, Australia's Moreton Bay Region. It is 34 kilometres north of Brisbane's central business district. This rural suburb is being redeveloped as a residential suburb on the outskirts of Brisbane's metropolitan area.
Postcode: 4504
Latitude: -27.1869611
Longitude: 152.8935833