Professional Carpet Repair Services to Restore Your Carpets in Fortitude Valley
Are you looking for reliable and trustworthy carpet repair services in Fortitude Valley? Look no further than Invisible Carpet Repair! Our team of professional carpet repair specialists provides a wide range of repair services to customers in Fortitude Valley City QLD, Australia. We specialize in fixing holes, pet damage, old carpets that need stretching and relaying, and much more. We have the expertise and experience to provide a service that suits your needs.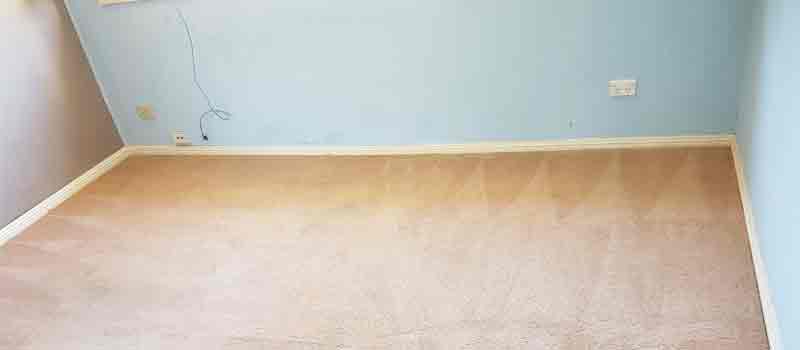 Our team of skilled specialists offers a variety of services to cater to your specific needs. These include carpet restretching repair, carpet restoration, carpet seam repair, carpet patch repair, carpet hole repair and rips, carpet stain repair and patching, carpet mould fixing, carpet joins and splits, repairing carpet burns and fuzzing, carpet tightening, water damaged carpet repair, carpet torn repair, pet damage carpet repairs, and much more. We only use high-quality tools and equipment to ensure that the job is done to the highest standard.
Why Professional Carpet Repair Services are Essential
As a homeowner, it's essential to take care of your valuable possessions, including your carpets. Without proper maintenance and care, your expensive and antique carpets may not last for years. Though it may seem easy to maintain your carpets, it can be challenging, especially when you're dealing with damage. That's where professional carpet repair services come in handy. Here are a few reasons why you should consider hiring our Fortitude Valley Carpet Repair experts:
Repair is the first step towards extending the durability of your carpet.
Professionals are skilled in handling carpet damages accurately compared to regular carpet owners.
Trained and certified specialists are equipped with quick tricks to handle any type of carpet damage.
From repairing obstinate holes to mending your torn carpets, our team can handle any repair with just one phone call.
Opting to stretch and relay your carpet by yourself can be challenging if you're unaware of the basics. Hiring a professional will allow you to stay worry-free and deliver the best possible repair outcome.
Carpet Repair Services in Fortitude Valley: Get Your Carpets Repaired by Experts
If you're struggling with torn carpets, holes, or burnt spots, there's no need to worry. Invisible Carpet Repair Fortitude Valley is here to help. Our team of experienced professionals provides top-notch carpet repair services in Fortitude Valley. From carpet patch repair to carpet stretching and tightening, we offer a range of services to cater to your specific needs. Trust us to restore your carpets to their former glory. Contact us today to book an appointment!
Looking for professional carpet repair services in Fortitude Valley and its suburbs? Look no further than Invisible Carpet Repair Fortitude Valley! Our team of experts provides top-notch services and caters to all your carpet repair needs with expertise and skill.
Carpet Patch Repair Services in Fortitude Valley
Carpet patching may seem challenging, but our team of professionals makes it effortless. We carefully trim or obtain the same patch from the market to mend the damaged area, resulting in an unnoticeable repair job.
Carpet Seams Repair Services in Fortitude Valley
Our team specializes in repairing carpet seam damages. We use the best techniques to fix your carpet seams without breaking the bank.
Carpet Hole Repair Services in Fortitude Valley
Over time, holes may appear on your carpet, but there's no reason to panic. Our professionals can repair them to perfection, leaving no trace of the damage behind.
Carpet Fire & Smoke Spot Repair Services in Fortitude Valley
Accidental or intentional fire or smoke spots on your carpet can be frustrating, but we've got you covered. Our team is always ready to visit your place to repair any carpet damage caused by fire or smoke.
Carpet Stretching And Tightening Services in Fortitude Valley
If you're experiencing problems with your carpet stretching or tightening, don't worry. Our team of professionals knows the ideal techniques to stretch and shape your carpet into a perfect fit.
Carpet Pet Damage Repair Services in Fortitude Valley
Our pets are family members, and they may sometimes cause damage to our carpets. But that's no reason to fret. Our team provides expert carpet pet damage repair services to help you out.
Carpet Pet Hair Removal Services in Fortitude Valley
Pet hair can accumulate on your carpets and create hygiene issues. Our Carpet Pet Hair Removal Service ensures a pristine and hygienic carpet.
Carpet Burn Repair Services in Fortitude Valley
Whether the burn is caused by an iron or for other reasons, our Carpet Repair Fortitude Valley specialists can help. We inspect the area and patch it up with precision and expertise.
Carpet Installation Issues Services in Fortitude Valley
We understand the issues carpets face due to heavy traffic and regular use. Our team can assist you in resolving your carpet installation issues in the required manner.
In conclusion, at Invisible Carpet Repair Fortitude Valley, we offer reliable and affordable carpet repair services that cater to all your needs. Our team of local professionals is always available to assist you, regardless of your Fortitude Valley in the north, south, east, or west of Fortitude Valley. With our round-the-clock availability and responsive customer service, you can easily book a service or share your Carpet Repair Fortitude Valley queries with us. Contact us anytime!
We Also Provide the Same Day Services in Nearby Suburbs
About Fortitude Valley
Fortitude Valley has a diverse nightlife scene, with everything from dive bars and laid-back live music venues to rooftop cocktail lounges and pulsing dance clubs. Brunch cafes mix with cosy Chinatown restaurants and upscale European restaurants. Indie record stores and art galleries add to the bohemian atmosphere, while the Judith Wright Centre showcases performing arts ranging from contemporary dance to poetry recitals.
Postcode: 4006
Latitude: -27.4572944
Longitude: 153.0265572