Top-Quality Carpet Repair Services in Robina
At Invisible Carpet Repair Robina, we take pride in providing top-quality carpet repair services to customers in Robina City, QLD, Australia, and its suburbs. Our professional team of experts offers a wide range of services to suit your individual needs, from pet damage to holes and burn restoration.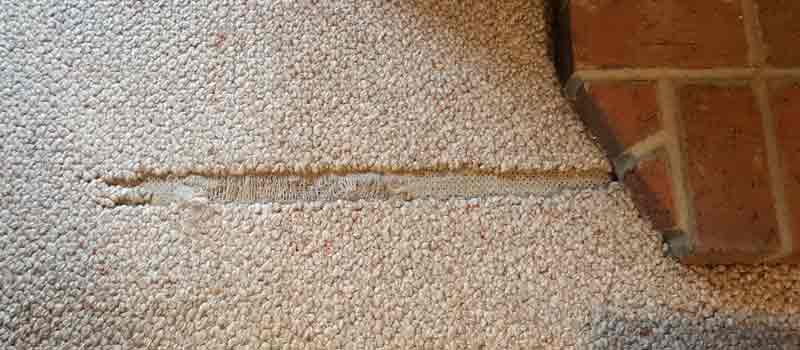 Do You Need a Spare Piece of Carpet for Repair?
We do not carry spare pieces of carpet for repair and patching, as we believe in invisible carpet repair. However, we can prepare a carpet piece from your carpet corners or any extra carpets you may have. Please note that we do not proceed with the work if the carpet piece required for repair and patching is not available to customers.
Why Are Carpet Repair Services Necessary?
Owning an expensive and antique carpet requires proper care and maintenance to last for years. Carpet repair services are necessary to ensure the extra durability of your carpet and to handle damages with precision. Our trained and certified specialists are skilled in quick tricks to repair any type of damage, from holes to torn carpets. Hiring a professional will provide you with ease and peace of mind, ensuring an invisible aftermath of repairing your damaged carpet.
Carpet Repair Services We Offer in Robina and Its Suburbs
Our team of experts can solve all types of carpet damage, and we offer a wide range of carpet repair services to match your needs, including:
Carpet patch repair
Carpet seam repair
Carpet hole repair
Fire and smoke spot repair
Carpet stretching and tightening
Pet damage repair
Pet hair removal
Carpet burn repair
Our skilled professionals meticulously trim the damaged area or obtain a matching patch from the market to provide seamless and unnoticeable results. We specialize in repairing carpet seams, and we guarantee the best possible service without breaking the bank. Our top-quality carpet hole repair service will restore your carpets to their former glory, leaving no trace of the damage. We are equipped with the latest techniques to get your carpets looking as good as new with our carpet stretching and tightening service.
Pets are part of the family, but they can cause damage to your carpets. Our team of professionals is skilled in repairing pet damage to carpets and can make your carpets look brand new again. We also offer carpet pet hair removal services to eliminate this problem quickly and efficiently. Whether intentional or accidental, our carpet repair specialists can fix carpet burns and provide the best possible results.
Book Your Carpet Repair Services Today
At Invisible Carpet Repair Robina, we are committed to providing top-quality carpet repair services to our customers in Robina City and its suburbs. Book your carpet repair service today and let our experts restore your carpets to their former glory.
Signs Your Carpets Need Professional Attention
It's easy to overlook the state of your carpets until they are in dire need of repair. Unfortunately, by then, the damage may already be extensive. To avoid this, there are several key indicators you should look out for to determine when it's time to hire professional carpet repair services. These include improper installation, worn-out carpets, cuts, opened sides, burns from iron, cigarettes or candles, damage from pet chewing or scratching, seam splits, wrinkles, holes, permanent dents, and stains.
24/7 Availability for All Your Carpet Repair Needs
Do you need prompt and reliable carpet repair services in the Robina or its suburbs? Look no further than our team of experts, who are available 24/7 to provide solutions to all your carpet repair needs. We cater to every corner of the city, from the north to the south and the east to the west, ensuring that our services are accessible and reliable. With our team's exceptional skills and experience, we guarantee to restore your carpets to their former glory. So why wait? Contact us today to discuss your carpet repair needs in Robina or schedule an appointment. With just one call, we'll be there to help fix your carpets, anywhere in Robina and beyond.
We Also Provide the Same Day Services in Nearby Suburbs
About Robina
Robina is a suburb in the City of Gold Coast, Queensland, Australia. In the 2016 census, Robina had a population of 23,106 people. Robina is one of the first master-planned residential communities in Australia. During its construction, it was the largest master-planned community in Australia.
Postcode: 4226
Latitude: -28.0712237
Longitude: 153.37402