Elevate Your Home Carpets with Our Expertise in Ormiston
Introducing Invisible Carpet Repair Brisbane in Ormiston, your trusted partner for premium carpet repair services in the heart of Ormiston. With years of experience in the industry, we stand as the go-to solution for residents looking to breathe new life into their beloved carpets.
At Invisible Carpet Repair Brisbane in Ormiston, we're not just a service team; we're your partners in preserving the beauty and comfort of your home. We specialize in a comprehensive range of services tailored to cater to the unique needs of our esteemed customers in the Ormiston area.
Our services encompass Carpet Restretching, carpet restoration, Carpet Seam Repair, Carpet Patch Repair, Carpet Hole Repair, carpet stain repair, fixing carpet mould, handling carpet joins and splits, and addressing carpet burns and fuzzing. We are also adept at carpet tightening, water-damaged carpet repair, carpet stretching, pet damage carpet repairs, and more. Our team of seasoned professionals is committed to delivering top-notch results that exceed your expectations.
Why choose Invisible Carpet Repair Brisbane in Ormiston for all your carpet needs?
Our extensive experience in the industry sets us apart. We understand that every carpet is unique and requires a tailored approach. We'll meticulously assess the condition of your carpets and recommend the most suitable repair service, ensuring that your investment is safeguarded.
Still pondering the necessity of our services? Here are some compelling reasons why professional carpet repair is a must:
Enhanced Durability: Professional repairs extend the lifespan of your carpet, protecting your investment.
Skill and Precision: Our certified specialists have the expertise to address any carpet damage with precision, surpassing what a typical carpet owner can achieve.
Swift Solutions: Our skilled experts employ efficient techniques to promptly resolve any type of damage, from stubborn holes to torn carpets.
Peace of Mind: Entrusting your carpet repair to professionals ensures a stress-free experience and a seamlessly restored carpet.
Let's delve into some of our specialized services:
Carpet Patch Repair: Our team excels at patching, seamlessly blending repairs with the rest of your carpet, making it appear brand new.
Carpet Seams Repair: We are masters at tackling seams damages, ensuring your carpet looks flawless without breaking the bank.
Carpet Hole Repair: Over time, carpets can develop unsightly holes, but we've got you covered with our inconspicuous repairs.
Carpet Fire & Smoke Spots: Smoke and fire spots happen, and when they do, our expert repair squad is at your service, leaving your carpets as good as new.
Carpet Stretching and Tightening: Trust us to resolve carpet stretching issues, restoring your carpet to its pristine condition.
Carpet Pet Damage Repair: We understand the quirks of beloved pets and their penchant for scratching and damaging carpets. Our service is tailored to restore your carpet's glory.
Carpet Pet Hair Removal: We don't stop at damage repair; we also offer thorough pet hair removal for a hygienic living space.
Fix Carpet Burns: Whether it's an iron mishap or another cause, our professionals inspect the burnt area and patch it seamlessly.
Carpet Installation Issues: Heavy traffic and regular use can take a toll on your carpet's appearance. We're here to help resolve your carpet installation problems.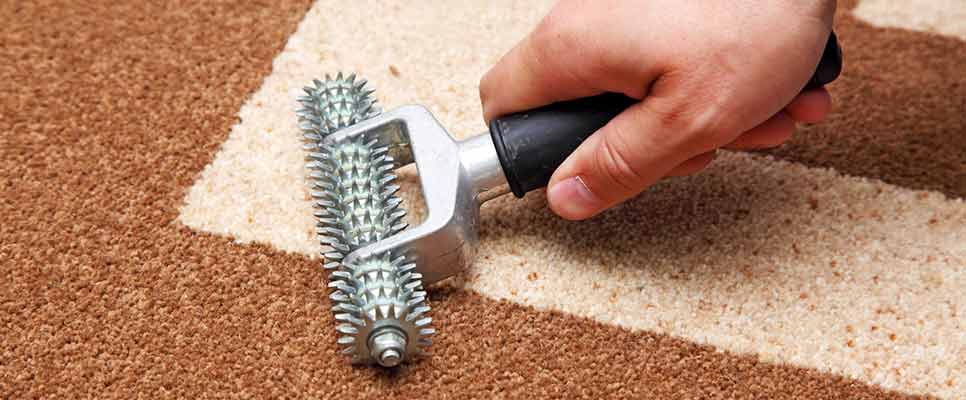 Don't wait until it's too late!
Keep an eye out for signs that your carpets need professional attention, such as improper installation, worn-out carpets, cuts, burns, damage from pets, seam splits, wrinkles, holes, permanent dents, and stubborn stains.
At Invisible Carpet Repair Brisbane in Ormiston, we are your local carpet repair team, serving every corner of Ormiston and its suburbs. Our 24/7 availability and convenient location make us your ideal partner in carpet repair and restoration services. Simply search for "carpet repair near me," and we're just a call away to address your Carpet Repair Ormiston needs or to book our services. Your carpets deserve the best – entrust them to the experts at Invisible Carpet Repair Brisbane in Ormiston.
If you're looking for top-notch carpet repair services, our team is here to serve you in various locations. Whether you're in Chelmer, Woodridge, Caloundra, Logan Village, Capalaba, Sunshine, Pallara, Logan Central, and Cotton Tree we've got you covered. Explore our services in Chelmer and these other locations to give your carpets the care they deserve.