Discover Superior Carpet Repair Services in the Heart of Corinda, QLD, Australia
Welcome to Invisible Carpet Repair Brisbane, your trusted partner for comprehensive carpet repair services in the charming Corinda, QLD, Australia region. Our dedicated team of seasoned professionals is committed to delivering top-notch solutions for all your carpet repair needs. We expertly handle a wide spectrum of issues, ensuring your carpets are in impeccable condition: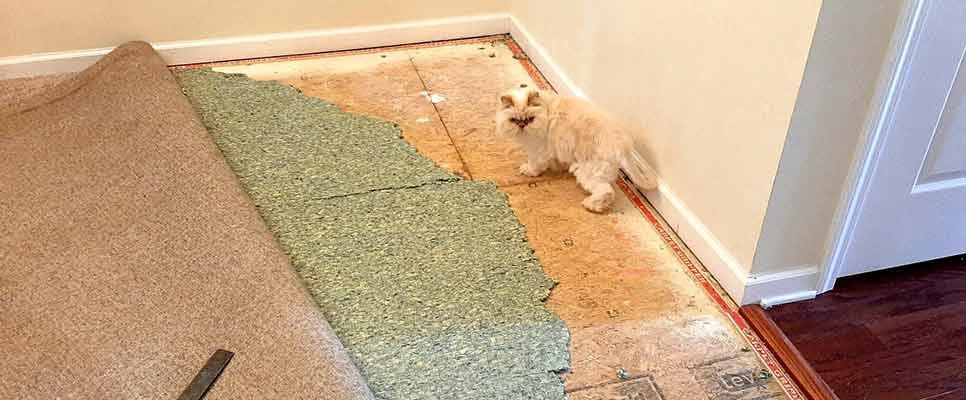 Carpet Restoration Service: Revive Your Carpets to Their Former Glory
Our forte lies in revitalizing tired and worn-out carpets. With unwavering attention to detail, our experienced professionals work their magic to transform your beloved carpets, breathing new life into them. Bid farewell to faded and tired-looking carpets with our expert restoration services.
Carpet Seam Repair in Corinda
We recognize the importance of well-kept carpets with seamless appearances. Our team excels in repairing damaged carpet seams with surgical precision. Whether it's fraying, unraveling, or separation, we skillfully address these issues to ensure your carpet maintains its flawless appearance.
Carpet Patch Repair
Dread unsightly blemishes on your carpet's surface no more. Our highly skilled technicians specialize in artfully patching up these imperfections, ensuring patches blend harmoniously with the existing fabric. Watch in amazement as these patches seamlessly disappear, leaving your carpet looking pristine.
Carpet Hole Repair
Rips, holes, or tears in your carpet can be both unsightly and a safety hazard. Our proficient team is well-equipped to repair these issues with meticulous precision, not only restoring the carpet's aesthetics but also ensuring safety by eliminating potential tripping hazards.
Carpet Join and Split Repair in Corinda
Uneven surfaces resulting from carpet joins and splits can compromise the visual appeal of your space and pose safety concerns. We offer expert repair services to maintain a smooth and level carpet surface. Our work not only enhances the aesthetics of your flooring but also improves safety throughout your space.
Carpet Burns and Fuzzing Repair
Burns and fuzzing can detract from the appearance of your carpets. We specialize in the precision restoration of carpets damaged by burns or fuzzing, leaving them in like-new condition. Our skilled techniques make these imperfections virtually disappear.
Water Damaged Carpet Repair
Water damage can wreak havoc on your carpets. Our dedicated team is well-prepared to repair water-damaged carpets, preventing further deterioration and extending the life of your flooring. Don't let water damage compromise the integrity of your carpets; trust us to restore them to their former glory.
Pet Damage Carpet Repair
Pets are cherished members of our households, but they can inadvertently cause damage to our carpets. Our service is designed to meticulously restore carpets damaged by pets to their original, pristine condition. Say goodbye to unsightly stains, tears, and odors, and welcome back the beauty of your carpeted spaces.
Why Choose Invisible Carpet Repair Brisbane
With years of experience, we possess an acute understanding of the unique needs of different carpets. Our comprehensive assessment ensures the most suitable repair service for your specific situation.
The Significance of Carpet Repair Services
Owning an expensive or antique carpet requires proper care and maintenance. Here's why carpet repair services are essential:
Extended Durability: Repairing your carpet extends its lifespan, preserving your investment.
Professional Expertise: Our specialists can handle carpet damage more effectively than DIY methods.
Quick Solutions: Certified experts provide quick fixes for various types of damage, saving you time and hassle.
Comprehensive Services: From addressing holes to stretching issues, our professionals can tackle a wide range of carpet problems.
Peace of Mind: Hiring professionals ensures invisible, long-lasting repairs, giving you peace of mind.
Serving Corinda and Surrounding Areas
We're your local carpet repair team, proudly serving Corinda and its suburbs. Whether you're in the north, south, east, or west, we're your go-to choice for carpet repair and restoration. We're available 24/7, just a quick search for "carpet repair near me." Don't hesitate to contact us with your Carpet Repair Corinda inquiries or to schedule a service. Your carpets deserve the best care!